When it comes to finding the right treatment options for your patients and their fibroid symptoms, Uterine Fibroid Embolization (UFE) is a promising minimally invasive alternative to surgery. But as you are aware, not every patient is the same. While some are clearly picture-perfect candidates for UFE, others may fall somewhere in the middle or not be a good candidate at all for a variety of reasons.
If you serve a diverse fibroid patient population, here is more information to understand better which of your patients are candidates for UFE and which are not.
Patients May Be Candidates for UFE If
They are experiencing uterine fibroid symptoms, including abnormal and heavy bleeding, pain during sex, pelvic pain and pressure, constipation, urinary issues, and erratic menstrual cycles.
They are not viable surgical candidates (obesity, bleeding disorders, anemia, etc.).
They are candidates for hysterectomy or myomectomy but want to avoid surgery completely.
They are women who want to retain their uterus.
They want to reduce time away from work and family.
They represent a technically challenging case (refuse blood products, multiple prior surgeries, etc.).
You notice they keep coming back to your office with symptoms yet do not act on advisement to proceed with a hysterectomy or myomectomy.
They are not trying to get pregnant.
There are also pre-surgical advantages to UFE for patients whose best option is a hysterectomy or myomectomy. Regardless of which option you recommend, both are invasive and can be highly bloody operations. Research is limited on how much blood is lost during these procedures, but performing a UFE first has been shown to:
Reduce blood loss
Prevent blood transfusions
Benefit patients who are anemic
Reduce the size of the patient's fibroids and uterus prior to surgical removal
As a fellow physician, Suzanne Slonim, MD, understands you want your patients to experience a seamless surgery. Pre-surgical UFE can contribute to surgical success.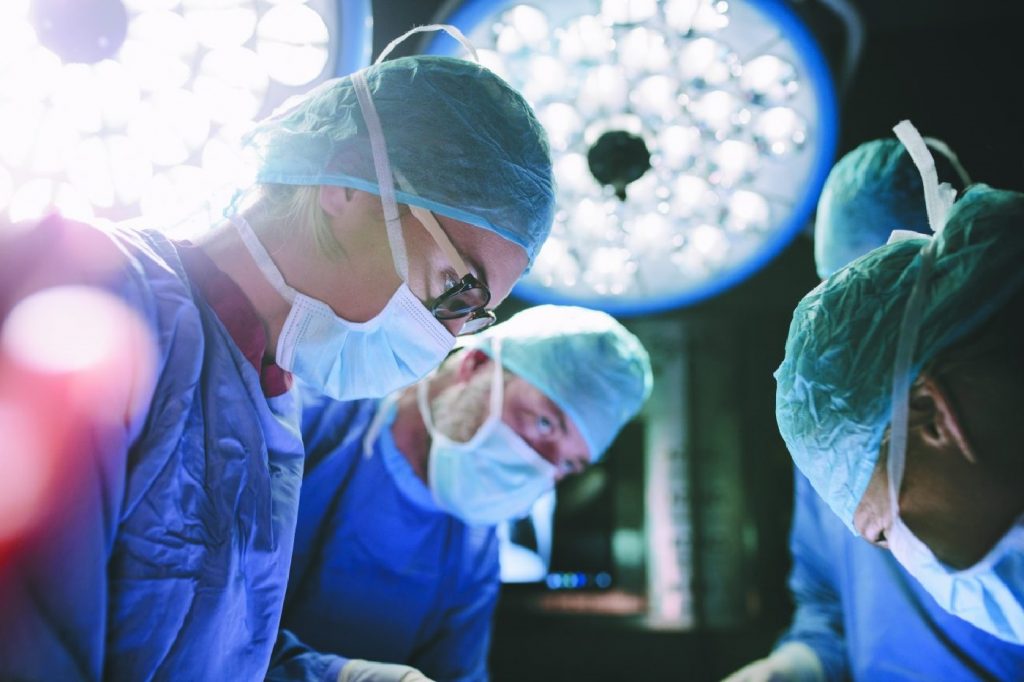 These Patients Are Generally Not Candidates for UFE
Patients who are not experiencing fibroid symptoms.
Women are currently pregnant or are seeking fibroid removal to become pregnant.
Patients who have cervical, endometrial, or uterine cancer.
Women with an active, recent, or chronic pelvic infection.
Patients with significant peripheral vascular disease.
Women with uncorrectable bleeding problems.
Patients with impaired renal function who are not yet on dialysis.
According to The Office on Women's Health, about 20 to 80 percent of women develop fibroids by the time they reach age 50, but not all of them will experience painful symptoms. For non-symptomatic patients, UFE may still be indicated if continued fibroid growth is likely to cause significant symptoms and be make management more challenging or invasive. Despite growing evidence that suggests a lower miscarriage rate for UFE, the procedure is not always the best option for women with uterine fibroids who desire pregnancy in the future.
Current concerns are that UFE can create changes in the cervix's shape, reduce the number of sperm that can safely enter the uterus and affect a baby's positioning. UFE may also lead to premature birth or limit blood flow to the placenta, causing a miscarriage. Because of this, myomectomy is the recommended option for fibroid removal in patients who still want to get pregnant, since it is designed to remove fibroids while leaving the uterus in place. Therefore, Dr. Slonim evaluates patients desiring pregnancy on a case-by-case basis and only considers them for UFE if they have exhausted other viable treatment options.
Benefits of UFE for Your Patients
The best way to know for sure if your patient is a candidate for UFE is to have them schedule a consultation with Dr. Suzanne Slonim, medical director and founder of Fibroid Institute Dallas.
As an experienced interventional radiologist, Dr. Slonim uses X-ray guidance during UFE to pinpoint the fibroids and blood vessels feeding them. She inserts a small catheter into the radial artery and advances it to the location of the fibroids. Then she injects tiny particles called Embospheres or PVA to block the blood flow to the fibroids, causing the fibroids to shrink and die.
Patients who have UFE benefit in these ways:
Uterine fibroid embolization is less invasive than open or laparoscopic surgery to remove individual uterine fibroids (myomectomy) or the whole uterus (hysterectomy).
Patients typically resume daily activities much sooner than with surgical fibroid treatment.
No surgical incision is necessary—only a small puncture at the radial artery that does not need stitches. Therefore, there is no scarring.
General anesthesia is usually not required. Compared to surgery recovery time is much shorter, 7 days in most cases, with virtually no blood loss.
Studies show nearly 90% of patients experience either significant or complete resolution of fibroid-related symptoms after UFE.
Based on Dr. Slonim's extensive experience, her unique pain management algorithm is customized for each patient, so they experience minimal discomfort. She is available 24/7 to provide support for patients during recovery. In addition, referring to Dr. Slonim facilitates not losing your patients to competitors. After the UFE procedure and all follow-ups are completed, you continue routine medical care with patients who are now fibroid free.
At Fibroid Institute Dallas, we know that for many women with uterine fibroids, a hysterectomy or myomectomy is the recommended treatment. However, we also understand these are not the right fit for all patients in every case—especially fibroid patients who are not eligible for surgery or refuse surgery. If you do not currently have an alternative for these patients, please consider recommending Fibroid Institute Dallas and Uterine Fibroid Embolization (UFE).
Contact Fibroid Institute Dallas to For More Information
Suzanne Slonim, MD founded Fibroid Institute Dallas with your fibroid patient in mind. A board-certified interventional radiologist for 25 years, she has performed more than 30,000 procedures. She is voted D Magazine's top doctor in her category by peers, included in Texas Monthly's Super Doctors, and is a Dallas Business Journal's Women in Business award honoree. Highly rated by patients per online reviews, Dr. Slonim is available to consult with you on your challenging fibroid cases.
Call Fibroid Institute Dallas today at 214-838-6440 to schedule a session with our VP of Marketing and Business Development, Stacey West. You will receive an in-person visit about the benefits of UFE for your patients as well as a physician packet with additional resources for you and your patients. This includes patient supplies, brochures, FAQs, referral information, and more.
Fibroid Institute Dallas serves the Dallas/Fort Worth area including Grand Prairie, Arlington, Mansfield, HEB, Fort Worth, Hutchins, Irving, Highland Park, University Park, Park Cities, Garland, Mesquite, Richardson, Addison, Carrollton, Plano, Allen, Dallas, North Dallas, Duncanville, DeSoto, Cedar Hill, Lancaster, Cockrell Hill, and all of North Texas.