Are Fibroids Making You Miserable?
Women, Take Control of Your Fibroids and Your Life!
Heavy menstrual periods

Severe menstrual cramps

Pain between periods

Difficulty urinating
Pelvic pain or pressure

Urinary frequency

Constipation

Pain during intercourse
Pain after intercourse

Back or leg pain

Infertility

Distension or bloating
Are you suffering because you've been told a hysterectomy is your only option? Are you looking for an alternative way to manage your fibroid symptoms?
You CAN Be
Fibroid Free
Like Her!
Fibroid Expert
Dr. Suzanne Slonim
Going through a surgical procedure

Enduring the pain from a big operation

Suffering through the 6 week recovery period

Trying to hide the scars that go along with a surgical incision

Worrying about the time away from your work

Stressing about the lost income

Wondering if your job will be there when you've recovered

Worrying about the possible sexual dysfunction after hysterectomy

Losing your uterus, a female organ you were born with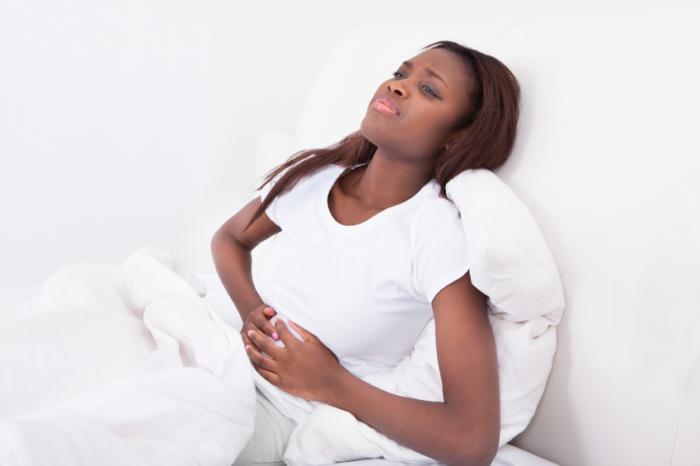 The truth is you're not alone. Did you know 30% of women have abnormally heavy periods, and up to 95% of women have menstrual pain? In younger women, one in three visits to the gynecologists is for abnormal bleeding and in older women, over 70% of visits are. Up to 55% of women with heavy periods take time off work.
Now imagine for a moment life without fibroids . . .
Turn the Tide on Menstrual Misery and Become Fibroid Free, Without a Hysterectomy
By now you might be asking yourself why you should listen to me and what makes me an authority on helping women manage their menstrual problems and cure their fibroids. Good question!
My name is Dr. Suzanne Slonim. I'm a woman who knows what it's like to suffer with heavy periods and debilitating menstrual cramps. I'm also a medical doctor who has treated over 30,000 patients. And I spend every day helping women who suffer with menstrual misery improve and eliminate their symptoms, by becoming free from fibroids.
What makes me different is that I do it without surgery. As doctors, we are taught in medical school that once a woman has finished having children, the uterus is essentially disposable. Take it out. I know that most women don't feel that way. But often the only option a doctor is offering a woman suffering through her periods is a hysterectomy. She can either submit to surgery or be left out in the cold. It feels like she has no other choice.
Hundreds of women come to me every year after leaving their doctors, looking for another option. They research information online about managing their symptoms. They search for alternatives to surgery and they find me, a fibroid doctor who is an expert at treating women with Uterine Fibroid Embolization (UFE).
That's Why I Founded Fibroid Institute Dallas
A Non-Surgical Treatment Center for Fibroids
At Fibroid Institute Dallas, we are experts at accurately diagnosing and treating fibroids. Our number one patient-preferred treatment option is Uterine Fibroid Embolization (UFE). 
See why UFE is the right choice for yo
u to become Fibroid Free and take your life back:
This entire procedure is done while the patient is sedated, through a puncture the size of a grain of rice.
Uterine Fibroid Embolization cuts off the blood supply to the fibroids so it is unneccessary to remove the uterus.
The recovery time is just 7-10 days, so you can get back to your life quickly and with less pain.
World Class Treatment from Experienced Fibroids Experts
Dr. Slonim is Board Certified in Radiology as well as Vascular and Interventional Radiology.
Esther Kibira is a Board Certified Nurse Practitioner with specialization in Vascular Interventional Radiology.
If you have fibroid problems, miserable periods or any of the symptoms mentioned above, you don't have a moment to lose. Make the decision right now that can transform your periods and life. Don't you owe it to yourself to be healthy?
Sincerely,
Suzanne Slonim, MD
See and hear how UFE has improved the lives of our patients.
My doctor told me I needed a hysterectomy
Lynne was diagnosed with fibroids and had a myomectomy. After her myomectomy Lynne found that she still had fibroids so it was recommended that she get a hysterectomy. Lynne decided against a hysterectomy when she discovered that UFE was a better alternative. After her successful UFE procedure and full recovery Lynne has become an advocate for women wanting to treat their fibroids without having to endure the loss of her uterus and long recovery time associated with a hysterectomy.
I'm literally pain free
Pamela was troubled with heavy menstrual flow, but her biggest concern was the pressure symptoms she was experiencing. She had pain during and between her periods, pelvic pressure, back pain, constipation, and urinary frequency. Although it's unusual to get results so soon after UFE, she is pain free one week after the procedure.
I should have had this done years ago
Ruby is a 46-year-old woman who has suffered terrible symptoms with her periods for years. Her flow was so heavy that she was going through two full packs of pads each cycle. With her heavy flow and severe cramping pain, she was staying home from work a day or two each month. The pelvic pressure, back pain, and frequent urination were interfering with her life. But she didn't want to have surgery. She heard about Dr. Slonim and Uterine Fibroid Embolization on the radio.
A hysterectomy did not fit into my work life
Tamiko was seriously considering a complete hysterectomy. Due to her work, being immobilized for eight weeks was not an option for her. Hearing about the UFE procedure and Dr. Slonim transformed her outlook and offered Tamiko hope. Tamiko commented that Dr. Slonim was so easy to talk to, you feel like she's your new best friend. The UFE procedure is a very quick process. Dr. Slonim makes the time to call and check up on how you are doing after the procedure.
Click the button now to schedule a free phone consultation
Experience for yourself what Patient Centered Care is all about.
WHAT'S NEW
News from Dr. Suzanne Slonim and the Fibroid Blog
Join Women of Influence for Tacos and Tequila with Fibroid Institute DallasFor Immediate Release: Dallas, Texas — Do you have fibroids? Are you looking for the best fibroid treatment, based on first-hand information from other patients who have been successfully...
read more