It used to be that when a woman was suffering from painful uterine fibroids, the only options were surgical procedures such as a hysterectomy or myomectomy. Then a minimally invasive alternative called Uterine Fibroid Embolization (UFE) came along and quickly became the gold standard for non-surgical fibroid treatment. And yet, there are still so many women who have either never heard of the procedure or are reluctant to try it because they've been led to believe misinformation or UFE myths that simply aren't true.
At Fibroid Institute Dallas, we believe you shouldn't have to choose between misery and surgery. We are dedicated to educating women about fibroids and their treatment alternatives, including UFE. In this article we provide legitimate sources to debunk UFE myths that may be standing in the way of you making important health decisions.
What Is UFE Exactly?
Before getting into some of the bigger myths, let's start with what Uterine Fibroid Embolization is. We will explain how UFE has led many women with symptomatic fibroids to seek a second opinion because they are not candidates for surgery or simply want to avoid surgery. UFE is a highly effective minimally invasive procedure that treats fibroids without having to go through a painful surgery and lengthy recovery time. By using image-guided interventional radiology, a small catheter is placed in the patient's wrist, where tiny particles are introduced through the uterine arteries to block blood flow to the fibroid tumors, causing them to shrink and die.
The patient gets to keep her uterus
There is no hospital stay
No incisions or vaginal access
The in-office procedure takes approximately an hour
Recovery time only 7-10 days versus 4-6 weeks for surgery
Perhaps the best part is that most patients who undergo Uterine Fibroid Embolization experience more than a 90% reduction in fibroid-related symptoms.
Fibroid symptoms include:
Heavy or inconsistent menstrual bleeding
Debilitating cramps, pelvic pain, and pressure
Back or leg pain
Pain during sexual intercourse
Urinary frequency
Periods that last longer than a week
Excessive fatigue
Bloating or swelling in the lower abdomen
UFE Myths That Just Aren't True
Dr. Suzanne Slonim created Fibroid Institute Dallas with the symptomatic fibroid patient in mind. She wrote the book on painful periods (get your copy here) and created the #FibroidFree movement to relieve women of life-interrupting fibroid symptoms and educate them on treatment options other than hysterectomy and myomectomy. But despite successfully performing thousands of UFE cases, a poll conducted by the Society of Interventional Radiology stated that as recent as 2017, 44% of women diagnosed with uterine fibroids didn't know about UFE.
Among those who had heard of it, 73% did not first learn about it from their OB-GYN. The study went on to state that 20% of women thought hysterectomy was the only treatment for fibroids.
Women hearing about UFE from a variety of sources can lead to plenty of UFE myths.
UFE Myth #1: UFE Is Too New of a Procedure
One of the top UFE myths is that it is a relatively new procedure, and doctors question how well it works. In reality, Uterine Fibroid Embolization has been performed by interventional radiologists since the 1990s. UFE has come a long way since then and is a wonderful alternative for women who want to avoid surgery completely or are not surgical candidates because they represent a technically challenging case. Other patients may continue to come back to their doctor with painful symptoms and need an alternative to hysterectomy or myomectomy.
UFE Myth #2: You Can Shrink Your Fibroids Naturally
We wrote an article about how diet and herbal supplements can positively affect fibroid tumors, and most experts believe they are worth a try when it comes to reducing your risk and managing symptoms. But while we all benefit from making healthier choices, doing so may not be enough to significantly reduce fibroids, their symptoms, or bring about a faster fibroid removal. It is better to make these lifestyle changes, have a serious conversation with your doctor about your symptoms, and see if UFE is the best option for your unique situation.
UFE Myth #3: UFE Causes Early Menopause and Sexual Functions to Worsen
This UFE myth can quickly be debunked by the simple fact that the UFE procedure does not involve surgery or removal of the uterus. With UFE, fibroids are treated by shrinking them rather than invasive removal such as during a hysterectomy. As a result, your ovaries and hormones are unaffected and remain intact. Furthermore, one of the many benefits of UFE is that it shrinks fibroids that can grow too close to the cervix and cause painful sexual intercourse.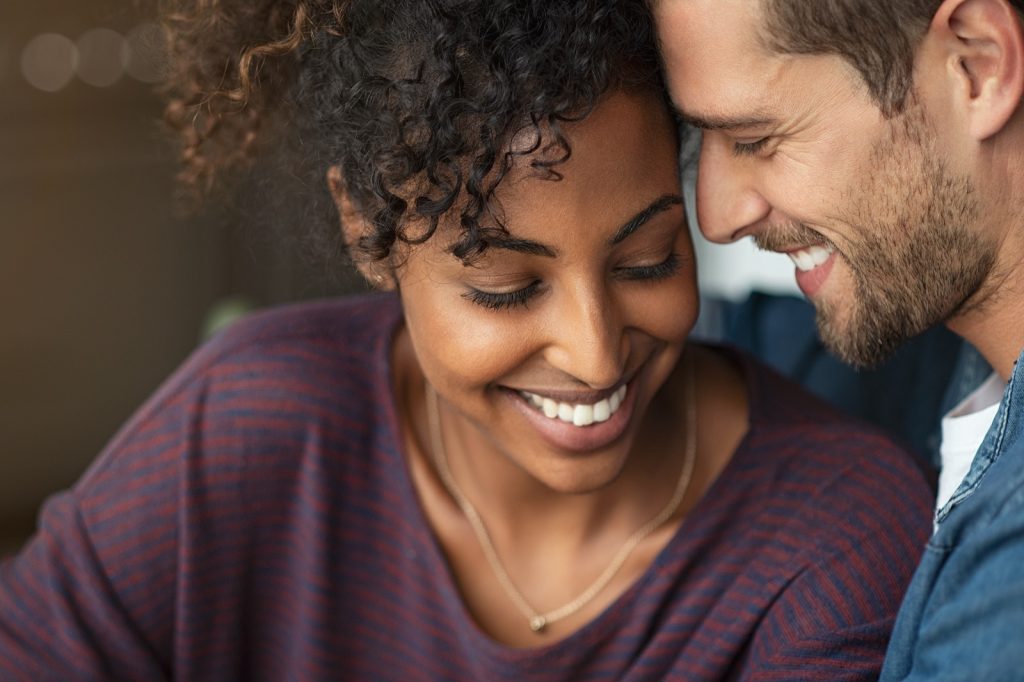 UFE Myth #4: You Can't Get Pregnant After UFE
Past research suggests UFE may increase the odds of a miscarriage. As a result, some physicians believe UFE may not be considered a wise choice for patients who want to get pregnant. However, growing evidence and clinical research speak to the contrary. According to the National Library of Medicine, UFE remains an option for females with clinically symptomatic fibroids who desire pregnancy—despite risks of possible fertility issues after UFE. If you have exhausted all options—and you are not a candidate for myomectomy or do not want surgery—UFE may come with risks but also open positive doors, too.
UFE Myth #5: UFE Pain Is Unbearable
Objections we hear from physicians usually involve bad experiences with the procedure in the past. This includes patients who were referred to an interventional radiologist to perform UFE in a hospital setting. When patients were released from the hospital, they experienced post-procedure pain that their physician had to manage because the hospital staff radiologist was no longer involved post-op. While this may have been true in the past, UFE has come a long way. For starters, now it is performed by accessing the radial artery, which requires a small wrist puncture rather than a femoral incision near the groin. In addition, it can be done same-day in an office setting. Dr. Suzanne Slonim, with more than 26 years and over 30,000 procedures, developed a highly specific algorithm in how we treat patients at Fibroid Institute Dallas so they don't have discomfort. This includes:
Pain medication recommendations customized for each patient
Managing patient care and pain level after UFE so referring physicians don't have to
Giving the doctor's mobile phone to every patient and being available 24/7
Communicating with the patient's physician if there is anything critical
Follow-ups with the patient 1 week, 1 month, and 4 months post-procedure
UFE Myth #6: Hysterectomy Is the Only Treatment Option for Fibroids
A hysterectomy has long been the surgical answer for treating many women's health issues, including painful uterine fibroids. And by the age of 60, one in every three women will have had one. But a hysterectomy is not the be-all-end-all for fibroid treatment, and it's certainly not the best option for every woman. While having a hysterectomy may be the choice for some women, it might not be necessary for others—and that may include you. UFE has been proven to be an effective alternative for many women who have been told a hysterectomy is the only option.
UFE Myth #7: You Are Not Qualified For UFE. You Have the Wrong Kind of Fibroids.
This is gross misinformation. The vast majority of fibroids can be treated with UFE. This includes those that grow inside the uterine walls (intramural fibroids), just underneath the uterine lining (submucosal fibroids), outside the uterus (subserosal fibroids), or on a long stalk inside or outside of the uterus (pedunculated fibroids). Studies have shown that nearly 90 percent of women who undergo UFE experience significant or complete resolution of their fibroid-related symptoms.
Visit Fibroid Institute Dallas for Options Other Than Surgery
Fibroid Institute Dallas is the go-to resource in North Texas for educating patients about uterine fibroids and minimally invasive procedures such as Uterine Fibroid Embolization. UFE is the gold standard in non-surgical fibroid treatment. Thousands of women have had their fibroids symptoms treated with UFE at Fibroid Institute Dallas.
State-of-the-art equipment at our Dallas North office offers availability of onsite ultrasound and MRI imaging, allowing for a much more efficient evaluation of each patient's candidacy for UFE. Depending on insurance, a patient can have her MRI and be seen immediately afterward, even possibly get scheduled during the same visit for her UFE.
Request a free 10-15 minute phone screening to determine if you are eligible. After the screening, if you qualify for UFE, you can schedule your onsite or telehealth consultation. Most major medical insurance providers cover the cost of UFE. To learn more or to schedule, call 214-838-6440 or complete the form below.
This information is not a substitute for professional medical advice. Prior to starting any new treatment or if you have questions regarding a medical condition, always seek the advice of your doctor or other qualified health provider.
Fibroid Institute Dallas serves the DFW area including Addison, Carrollton, Plano, Frisco, McKinney, Allen, Fort Worth, Grand Prairie, HEB, Arlington, Hutchins, Irving, Duncanville, DeSoto, Cedar Hill, Lancaster, Cockrell Hill, Highland Park, University Park, Park Cities, Garland, Mesquite, Richardson, Dallas, and all of North Texas.