Many of us associate heart emojis and love symbols with the month of February. But the most important heart we must take care of is the one inside our bodies, our symbol of life. February is American Heart Month—a reminder to take care of your heart and body and to understand what raises the risk of developing heart disease. For women in the United States, heart disease is the most common cause of death, killing almost 1 in 4 women. Statistics show female-specific health issues such as fibroid treatment with hysterectomy can affect the chances of developing heart disease.
Does Having Fibroids Increase Your Risk of Heart Disease?
What about if you or a loved one has uterine fibroids or is at risk of developing fibroids? Does that increase the risk for developing heart disease? While the consensus in the medical community is not clear, fibroids and cardiovascular disease are connected in some ways.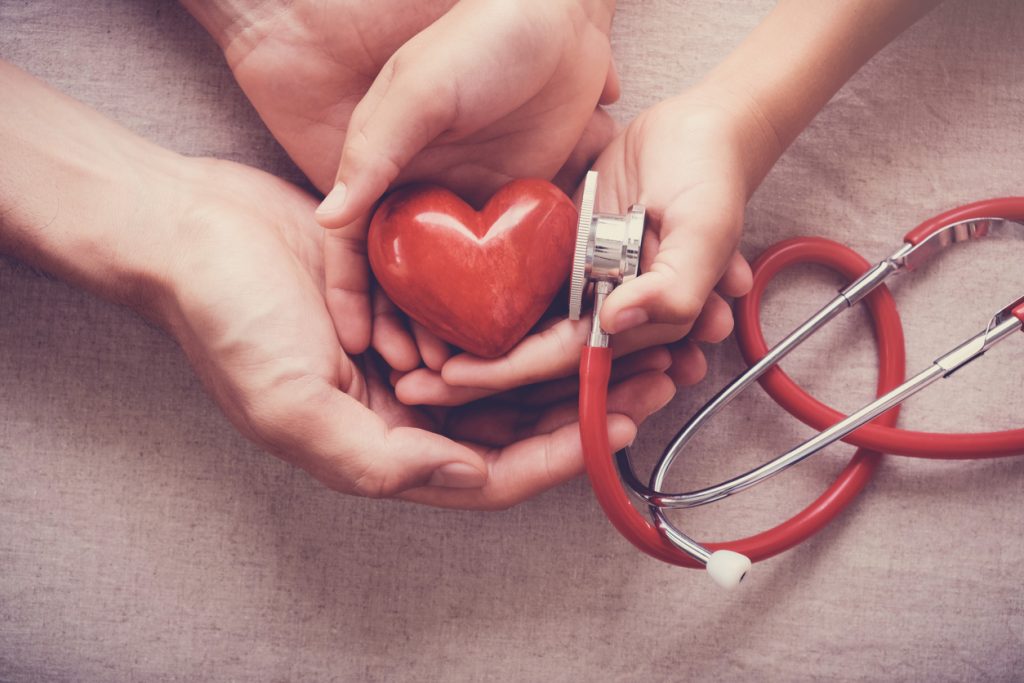 Know the Risk Factors for Fibroids and Heart Disease
Having fibroids does not necessarily directly play a part in developing heart disease. However, they share the same risks factors. In other words, many of the same risks that cause heart disease also increase the risks of uterine fibroids in women. In addition, women with fibroids tend to have more risk factors associated with cardiovascular disease, including heart disease and stroke.
Some of these risk factors include:
Obesity and being overweight
Eating a diet high in red meat
Increased alcohol use
Lack of physical activity
Having high blood pressure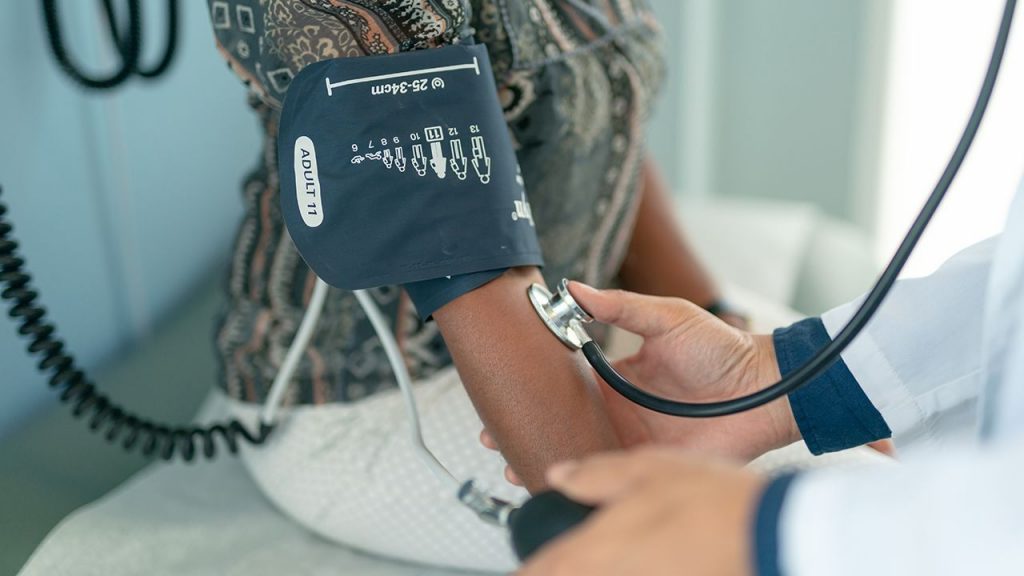 Certain risk factors, such as being overweight and having high blood pressure, can lead to thickening of the arteries. Studies have also shown that women with fibroids have thicker arteries compared to women who don't have fibroids. Thicker arteries mean there is less space for the blood to flow to vital organs which increases the chance of a heart attack or stroke.
Women with uterine fibroids also seem to have lower HDL (good cholesterol) levels, which is known to protect the heart from heart attack and stroke. The American Heart Association considers both thickened arteries and low HDL cholesterol levels as risk factors for heart disease.
In a recent study, researchers found that long, irregular periods can be an indication for developing a greater risk of cardiovascular disease. While a direct link between fibroids and heart disease has not yet been proven, it is not surprising that long, irregular periods with heavy bleeding are often a symptom of uterine fibroids.
Does Hysterectomy Increase the Risk of Heart Disease?
Did you know uterine fibroids are one of the most common reasons women get a hysterectomy? Doctors perform more than 500,000 hysterectomies in the U.S. every year, most for reasons that don't directly threaten women's health.
While a hysterectomy is a safe surgery for the removal of the uterus, newer research suggests that women who undergo a hysterectomy are at greater risk for developing heart disease and other health problems. Previously, studies indicated that only if both ovaries were removed during a hysterectomy, then the risk of cardiovascular disease would increase. This explains the more recent trend enabling women to keep their ovaries after hysterectomy. But research from the Mayo Clinic specifies that a hysterectomy, with or without removal of the ovaries, raises a woman's risk of future heart problems.
Compared to women who did not have a hysterectomy, women who had their uterus removed had a much higher risk of several long-term health issues. These included high blood pressure, obesity, and heart disease. Women who had a hysterectomy before the age of 35 were especially at risk for heart problems, such as developing coronary artery disease (buildup of plaque in the arteries).
Because of the high risk of heart disease associated with a hysterectomy, researchers encouraged women to consider non-surgical alternatives for treating fibroids and other benign conditions.
Lowering the Risks of Heart Disease and Fibroids
Fortunately, women can take control of their health to help decrease the risk of fibroids and heart disease:
Learn about non-surgical alternatives to hysterectomy for fibroid treatment
Maintain a healthy weight for you
Control blood pressure with diet, exercise, and prescribed medication
Find healthy ways to manage and reduce stress
Exercise regularly, try walking, swimming and/or dancing
Eat a diet high in vegetables and fruits, especially citrus fruits
Alternatives to Hysterectomy for Fibroid Treatment
Many women experiencing fibroid symptoms don't realize there are minimally invasive alternatives to hysterectomy that do not require removal of the uterus. These alternative treatments have shorter recovery times and fewer risks. An expert fibroid specialist can help you determine the best one for you
Uterine fibroid embolization (UFE) – A safe, minimally invasive procedure that cuts off blood flow to the fibroids, causing them to shrink and die.
Transcervical radiofrequency ablation – Ultrasound waves and radiofrequency target fibroids one by one, reducing their size.
Endometrial ablation – Heat energy destroys the lining of the uterus, which is the source of the heavy menstrual bleeding that accompanies fibroids.
High intensity focused ultrasound – Multiple focused beams of ultrasound energy heat and destroy the fibroid tissue.
Medications – Oral contraceptives, other hormonal therapies and iron supplements are available under a doctor's supervision to help alleviate fibroid symptoms.
Non-Surgical Fibroid Treatment at Fibroid Institute
At Fibroid Institute, we specialize in uterine fibroid embolization (UFE) to help women overcome painful fibroid symptoms, such as heavy bleeding and pelvic pain. UFE is a safe, minimally invasive procedure that cuts off blood flow to the fibroids, causing them to shrink and die. The procedure doesn't require the removal of the uterus.
UFE has an effective rate of over 90% in relieving fibroid related symptoms. Compared to a hysterectomy and other surgeries, the recovery time for UFE is much shorter. With UFE there is no incision—only a small nick in the wrist is required to insert the tiny catheter. Patients leave with a small adhesive bandage on the wrist to cover a puncture the size of a grain of rice.
UFE Benefits at Our Dallas and Houston Fibroid Clinics
Procedure typically completed in under an hour
In-office procedure instead of hospital stay
Recovery time is 7-10 days
Tiny wrist puncture, no need for vaginal access
Avoid side effects of pharmaceutical hormone therapies
All fibroids may be treated at the same time
No incision, which means no surgical scarring
Over 90% of patients see dramatic improvement in symptoms
Covered by most insurance plans
Treatment by highly specialized doctors, 100% fibroid focused
Unique pain management protocol, fostering an easy recovery
Patients have a doctor's mobile phone number
Treat Fibroid Symptoms with Uterine Fibroid Embolization
Do you have uterine fibroids? Were you recommended to undergo hysterectomy for fibroid treatment? Are you concerned about your risk of heart disease? The expert fibroid doctors and specialized team at Fibroid Institute will help you understand the benefits and risk factors of different fibroid treatment options.
Thousands of women have chosen UFE in Dallas and Houston. Patients can expect an easy procedure performed under local anesthesia or moderate sedation. Most major medical insurance providers cover the cost of UFE.
You will need a formal consultation to determine if you are a candidate before scheduling your procedure. Call for a telehealth consult or an in-office appointment at our Dallas fibroid clinics at 214-838-6440 or Houston fibroid clinics at 713-903-3733 or complete the form below.
Find out if UFE is the best option for you to become #FibroidFree.
This information is not a substitute for professional medical advice. Prior to starting any new treatment or if you have questions regarding a medical condition, always seek the advice of your doctor or other qualified health provider.
Fibroid Institute Texas serves the Dallas and Houston areas including Addison, Carrollton, Plano, Frisco, Craig Ranch, McKinney, Allen, Fort Worth, Grand Prairie, HEB, Arlington, Hutchins, Irving, Duncanville, DeSoto, Cedar Hill, Lancaster, Cockrell Hill, Highland Park, University Park, Park Cities, Garland, Mesquite, Richardson, Dallas, Sherman, Houston, Sugar Land, Katy, Webster, Clear Lake, The Woodlands, Universal City, Spring, Kingwood, Stafford, Conroe, Texas City, Cypress, League City, Bellaire, and more.