Sara* never imagined how much impact uterine fibroid pain would have on her daily life—especially at work. As a 4th-grade teacher, she spends a lot of time on her feet educating students, walking up and down the halls, and monitoring kids at recess and during lunch. All of it, even when she finally sits at her desk to grade homework or conduct parent-teacher conferences, takes its toll as she emotionally tries to block out the pain, maintain concentration, and be the best educator possible. As a result, she's been forced to take sick days because the heavy bleeding, severe cramps, lower back and leg pain, and frequent trips to the bathroom were too much to manage.
Not all women experience fibroid pain, but those who do say it can become so debilitating that living a busy lifestyle and performing at the job they love can be nearly impossible. This is true for all working women—even those sitting at a desk daily. But it significantly impacts those public service professionals who constantly find themselves on their feet and servicing others. This includes teachers like Sara and extends to policewomen, firefighters, retail workers, females in the military, healthcare workers, food service workers, retail professionals. flight attendants, and so many more.
If fibroid pain is impacting your ability to work and is starting to take over your personal life, it will only get worse if left unchecked. It's time to explore your treatment options at Fibroid Institute Texas.
Are You a Public Service Professional Living With These Fibroid Symptoms?
Heavy menstrual bleeding
Debilitating cramps, pelvic pain, and pressure
Periods that last longer than a week
Pain during sex
Back or leg pain
Urinary frequency
Excessive fatigue
Weight gain or bloating and swelling in the abdomen
Constipation, diarrhea, and rectum discomfort
You Don't Have to "Work Through" Your Fibroid Pain
By now, you are aware of what fibroids are. Like any medical condition, these noncancerous growths can worsen if left untreated. This is because fibroids develop from the muscle tissue of the uterus. They rarely stay the same size. They'll grow at different rates, multiply, and exist in different locations. This is likely why you're experiencing discomfort at home and work. Perhaps what started as minor or no symptoms became increasingly painful as your fibroids grew and began to press against organs.
It is estimated that 70-80 percent of all women develop fibroids between 35 and 54. And this is the age range when many women are at the top of their game in their chosen professions and looking for ways to take on more responsibility, move into leadership roles, and increase their income. Many women consider what they do for a living as a significant piece of their identity.
As a result, public service professionals like Sara might be hesitant to take time off, go to the doctor, and educate themselves on their options. They may even normalize their symptoms as part of being a woman and work through their fibroid pain—all to avoid the thought of not being on the job.
Working through your fibroid pain can have many drawbacks, including the following:
Loss of concentration — Even though you're busy discussing the latest history lesson with your students or walking from one end of the airplane cabin to the other to serve passengers, your mounting fibroid pain is about all you can think about on most days. As a result, you're mentally absent even though you're physically at work.
Lost time at work — According to one study of nearly 1,000 women in the U.S., 66% of women were concerned about missed days from work due to their symptoms, and 24% of respondents felt their symptoms prevented them from reaching their career potential.
Work performance — When you can't concentrate and miss too many days because of fibroid pain, work performance suffers considerably. Examples of this run the gamut, including missing critical deadlines, taking longer to finish specific duties, showing up late to work, frequent mistakes, and general ineffectiveness. This is a major concern in all professions, especially public service, where people rely on your ability to do your job.
Attitude — Many women who suffer from chronic fibroid pain show up to work feeling irritable, grumpy, sad, anxious, and depressed. While this is understandable, it can make things very unpleasant for the people you interact with. In addition, the emotional toll from fibroids can be more significant than most realize.
Embarrassment — Having to excuse yourself for constant trips to the bathroom because of fibroid pain, heavy flow, and other symptoms is time-consuming and embarrassing. Many women may also no longer feel comfortable wearing light-color clothing to work—even if it's part of their work uniform—because they worry about blood stains showing through the clothing. They may also be self-conscious about their appearance.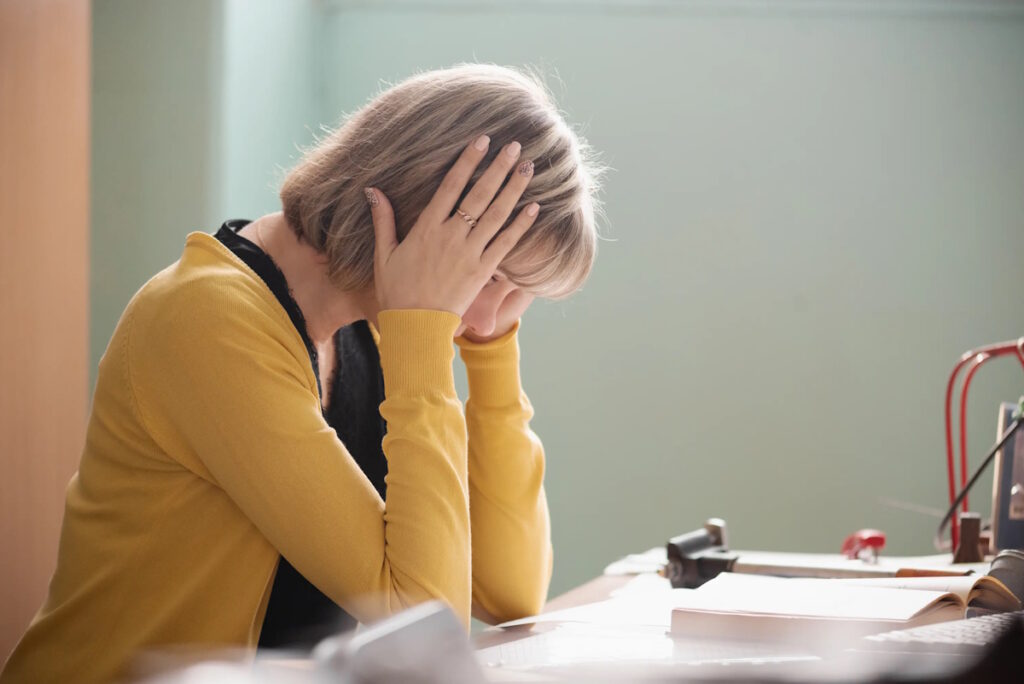 UFE Can Help You With Fibroid Pain and Get You Back To Work
So, what's the answer? You may want to consider UFE (uterine fibroid embolization). UFE has quickly become the gold standard for non-surgical, outpatient fibroid treatment rather than going through a messy surgical procedure such as a hysterectomy or myomectomy.
In some cases, those surgical procedures are the right treatment. But it is always wise to seek other options. For example, UFE is a minimally-invasive procedure that, rather than removing fibroids with surgical incisions, stops blood flow feeding the fibroids—causing them to shrink and die. This is accomplished by inserting a tiny catheter at your left wrist. Our fibroid doctors then use X-ray guidance to locate the vessels that supply blood to your fibroids and inject small particles into the vessels to block that blood flow.
UFE is low risk, has no incision, and is faster than more invasive procedures. You will be given medicine to help you feel sleepy and comfortable during the process, and we will treat all your fibroids at once. As a result, recovery time is reduced (generally about 7 days for most women), and over 90% of patients see highly effective results when it comes to their fibroid pain.
Additional advantages of UFE at Fibroid Institute:
Covered by most major medical insurance
Referrals are not required
No hospital stay
24/7 access to physicians during treatment
Patients get direct access to their doctor's mobile number
Tiny wrist puncture, no need for vaginal access
All providers are fibroid experts and UFE specialists
The Top Fibroid Experts and UFE Specialists Work at Fibroid Institute
As a brave, bold, strong, and successful woman you deserve nothing but the best that life can provide. Sadly, constant fibroid pain is getting in the way of life, work, and family. And all you want is relief. We see it all the time where hard-working female public service professionals like first responders, teachers, doctors, and more are constantly juggling high-demand jobs that constantly have them on their feet and working long hours. And while they are very good at what they do, performing at a high level is next to impossible because of severe pelvic pain and pressure, heavy or inconsistent menstrual bleeding, and that constant urge to urinate.
Suffering through your period with fibroid systems is not something that's simply part of being a woman. You don't have to live with fibroid pain. There is an answer, and it doesn't always involve bloody surgical procedures. At Fibroid Institute Dallas and Fibroid Institute Houston, we are dedicated to helping you become #FibroidFree.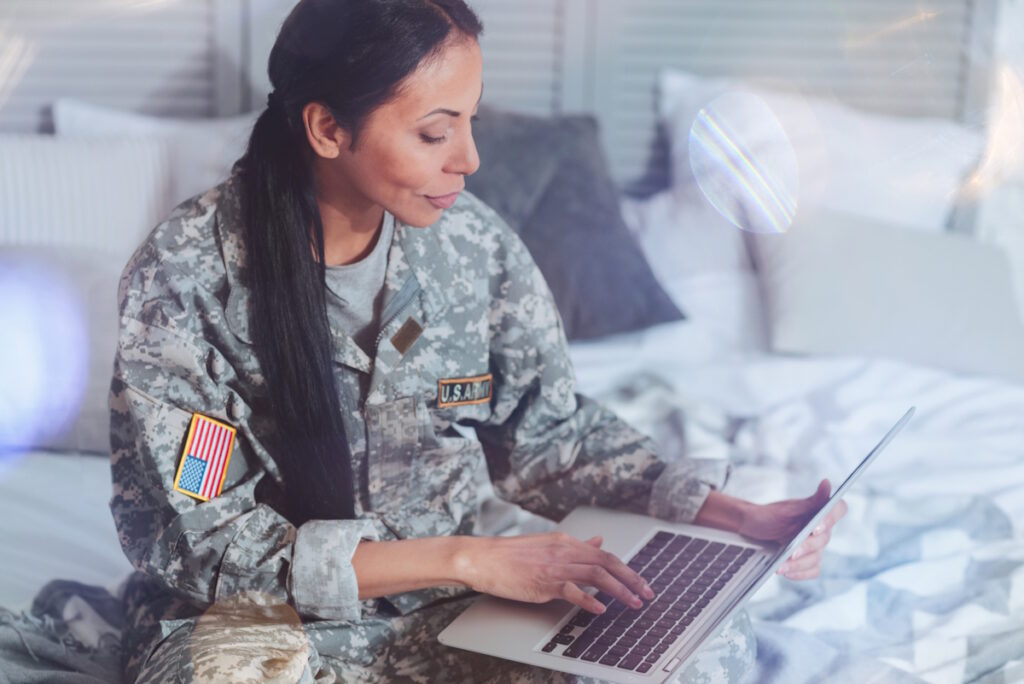 To make it easier on both patients and referring doctors, Fibroid Institute Texas handles all orders for MRIs and diagnostic scans. We handle all insurance pre-authorizations and provide cash payment plans. We also offer treatments in the comfort of our offices equipped with advanced medical technology. With each UFE procedure, patients are empowered to achieve their full potential without being limited by fibroid symptoms. For many women, the UFE procedure changed their lives.
Call for a telehealth consult or an in-office appointment at our Dallas fibroid centers at 214-838-6440 or Houston fibroid centers at 713-903-3733 or complete the form below.
Fibroid Institute Texas serves the Dallas and Houston areas including Addison, Carrollton, Plano, Frisco, Craig Ranch, McKinney, Allen, Fort Worth, Grand Prairie, HEB, Arlington, Hutchins, Irving, Duncanville, DeSoto, Cedar Hill, Lancaster, Cockrell Hill, Highland Park, University Park, Park Cities, Garland, Mesquite, Richardson, Dallas, Sherman, Houston, Sugar Land, Katy, Webster, Clear Lake, The Woodlands, Universal City, Spring, Kingwood, Stafford, Conroe, Texas City, Cypress, League City, Bellaire, and more.
This information is not a substitute for professional medical advice. Prior to starting any new treatment or if you have questions regarding a medical condition, always seek the advice of your doctor or other qualified health provider.
*Patient stories are true. Names and/or photos may be changed to protect patient confidentiality.