Come join our Mom's Night Out on Saturday, March 25th, 6:30-9:00 pm at the Trinity Event Center in Fort Worth.
Connect with other women, enjoy appetizers, sips, shopping and networking. Stay for raffles, prizes and more!
Dr. Suzanne Slonim, founder and medical director of Fibroid Institute Dallas, will be sharing valuable information for women's health. We can't wait to see you there! ❤️❤️❤️
WHAT: Mom's Night Out
WHEN: Saturday, March 25, 2023, 6:30 – 9:00 pm
WHERE: Trinity Events Center, 7251 Stoneway Dr N, Suite 300, 214-577-7907
LINK: Buy Tickets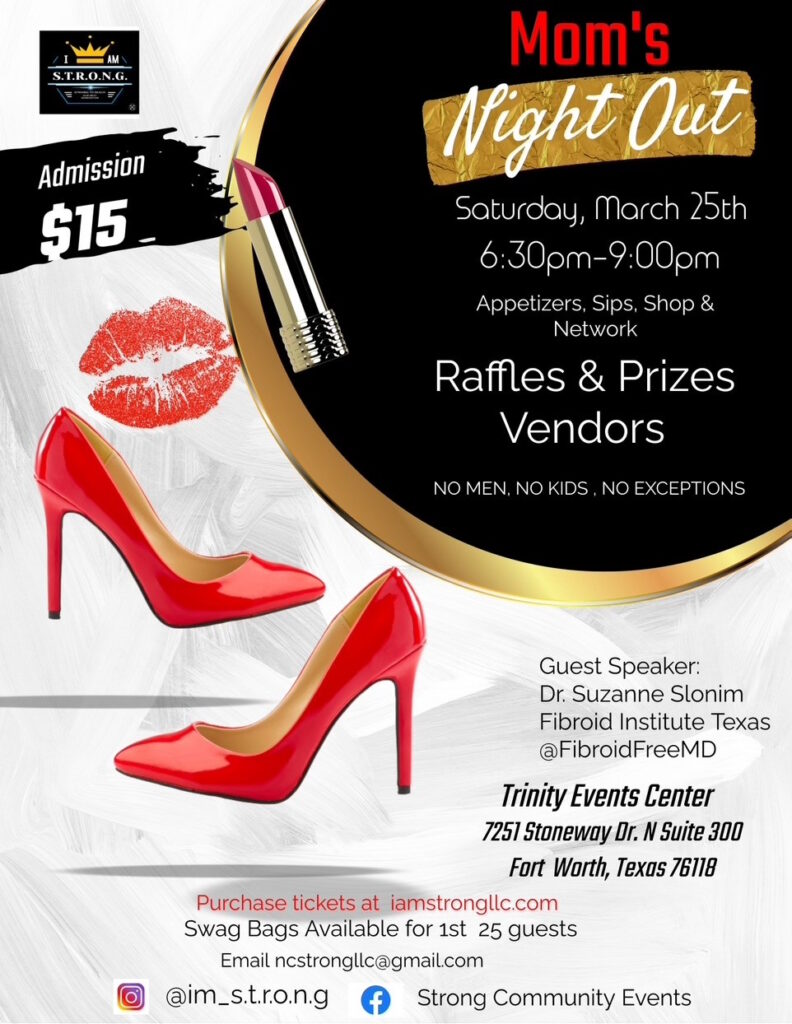 About Dr. Suzanne Slonim and Fibroid Institute Dallas
Dr. Slonim is a leading interventional radiologist who specializes in treating uterine fibroids without surgery using a procedure called uterine fibroid embolization (UFE). Dr. Slonim performs UFE without incisions, general anesthesia or removal of the uterus. UFE leads to significant improvement in fibroid symptoms for over 90% of women who have the procedure. Find out more about Dr. Slonim and how you may benefit from UFE.