Request a FREE Phone Screening
Unexplained Stomach Bulge: Fibroids and Weight Gain?
You're doing your best to maintain a healthy lifestyle of eating right and daily exercise. But for some frustrating reason, you've noticed an unexplained stomach bulge and weight gain. While it appears there is no rhyme or reason for this, you wonder if there is a link between your weight gain and possible fibroids.
Nearly every woman develops fibroids in her lifetime. But not all experience painful symptoms such as cramps and pelvic pain. Some aren't in pain at all but notice bloating and added pounds without realizing what's happening.
Have you noticed these signs of fibroids and weight gain?
Bloating or swelling in the lower abdomen
Weight gain
Excessive fatigue
Decreasing desire or ability to exercise
Heavy or inconsistent menstrual bleeding
Changes in hormone levels
Abnormally long periods
An urge to overeat and sudden cravings
If you are experiencing unexpected weight gain or a noticeable stomach bulge reminiscent of being pregnant, it could be due to fibroids. As a result, you and your doctor should have a talk about your fibroids and weight gain.
The Link Between Fibroids and Weight Gain
There are several factors that play into fibroids and weight gain. But let's start with the obvious: not all fibroids stay small. As they grow, they weigh more. And that's a lot of excess weight to be carrying around. These non-cancerous growths are under hormonal control—specifically, estrogen—and tend to grow at a more rapid pace during the reproductive years when hormone levels are at their highest.
Fibroids can also grow in clusters to create a large, heavy mass. In many cases, they can vary from the size of a pea or bean to a melon or grapefruit and cause swelling of the abdomen. As a result, this can make a woman appear pregnant and look like she has gained a lot of weight.
1. Small fibroids
Between 1 cm and 5 cm. Basically, the size of a small seed to a cherry.
2. Medium fibroids
Between 5 cm to 10 cm. Can be the size of a lime or lemon to an orange.
3. Large fibroids
The size of a mango, grapefruit, watermelon, or a small pumpkin.
But the link between fibroids and weight gain is so much more than about growth. One of the telltale fibroid symptoms is heavy or prolonged periods. When this happens, a woman can develop anemia, a common blood disorder that affects more than 3 million Americans. Having anemia can make you feel tired and weak, leading many women to scale back on exercising and instead sit on the couch or in bed. This too leads to weight gain.
Can I Reduce My Risk of Fibroids and Weight Gain?
The best place to start is by maintaining your routine of clean eating and daily exercise. Eliminate red, processed meat, salty foods, and certain carbohydrates that lead to weight gain. Birth control pills and insulin-like growth factors can also lead to fibroid growth.
Eat more fruits, especially citrus, and vegetables
Avoid consuming too much alcohol
Drink more dairy
Increase your Vitamin D intake
Lower your stress levels
Get more exercise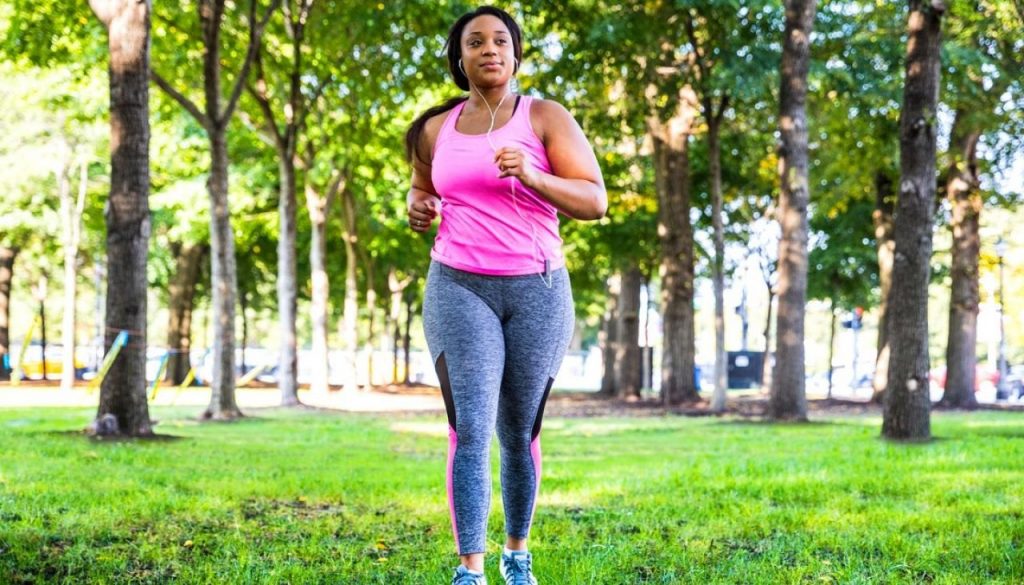 If diet and exercise aren't enough to decrease the stomach bulge and improve your weight after a fibroid diagnosis, you may want to consider a revolutionary procedure known as Uterine Fibroid Embolization (UFE). UFE is unique because it treats fibroids without having to go through a painful surgery and lengthy recovery time. UFE uses image-guided radiology and tiny particles to safely cut off the blood supply to fibroids, causing fibroids to shrink and die. As a result, your fibroids and weight gain will be a thing of the past.
Benefits of UFE at Fibroid Institute Include:
No hospital stay
Shorter recovery period (one week in some cases)
No scarring
Dramatic reduction in fibroid symptoms
Uterus is spared
Less risk than fibroids surgery
Clinics 100% focused on fibroids
Direct access to fibroid doctors
Over 90% success rate
Get a FREE Phone Screening to Check Eligibility
Are you suffering from an unexplained stomach bulge or weight gain? This could be a sign that either you have fibroids or that the fibroids you knew about are growing, causing problems, and need to be addressed soon.
When it comes to treating your uterine fibroids, consider uterine fibroid embolization (UFE) for non-surgical fibroid treatment. Rather than a hospital stay, UFE is a same-day outpatient procedure. In fact, at Fibroid Institute Texas, we offer UFE to patients in the comfort and convenience of our fibroid clinics equipped with advanced medical technology.
The expert fibroid doctors and specialized team at Fibroid Institute, with Dallas and Houston fibroid clinics, have helped thousands of women discover the joys of living fibroid free. With each UFE procedure, patients are empowered to achieve their full potential without being limited by fibroid symptoms. For many women, UFE changed their lives.
Request a free 10–15-minute phone screening to determine if you are a UFE candidate. Complete the form below or call our Dallas fibroid clinics at 214-377-0220 or Houston fibroid clinics at 713-360-0248.
After the screening with a fibroid nurse, if you are eligible for UFE, you can schedule your consultation with the expert fibroid physicians. Most major medical insurance providers cover the cost of UFE. You will need a formal consultation before scheduling your procedure.
"*" indicates required fields
Prior to starting any new treatment or if you have questions regarding a medical condition, always seek the advice of your doctor or other qualified health provider. This information is not a substitute for professional medical advice.
Fibroid Institute Texas serves the Dallas and Houston areas including Fort Worth, Grand Prairie, HEB, Arlington, Hutchins, Irving, Duncanville, DeSoto, Cedar Hill, Lancaster, Cockrell Hill, Highland Park, University Park, Park Cities, Garland, Mesquite, Richardson, Dallas, Sherman, Houston, Sugar Land, Katy, Webster, Clear Lake, The Woodlands, Universal City, Spring, Kingwood, Stafford, Conroe, Texas City, Cypress, League City, Bellaire, Addison, Carrollton, Plano, Frisco, McKinney, Craig Ranch, Allen, and more.