Fibroids are non-cancerous growths in the uterus. Fibroids develop from the smooth muscular tissue of the womb. They may grow slowly or quickly, or they may simply stay the same size. However, if they get too large, they may start causing the painful and life-altering symptoms listed below.
If fibroids press against the inside lining of the uterus, the endometrium, this can cause very heavy menstrual flow and clotting. A fibroid on a stalk inside the uterus can be very irritating to the endometrium and tends to cause the heaviest flow. Even a fibroid that doesn't touch the endometrium can distort it enough to produce heavy flow.
Although not all women with fibroids have pain, it is very common for fibroids to cause moderate to severe cramping pain during periods and even between periods. Some women have pain bad enough that they stay home from work one to two days every month.
If a fibroid is pressing on the bladder, it can cause frequent urination. Sometimes it can cause a feeling of an urgent need to urinate or a need to get up several times per night to urinate. In severe cases, pressure from a fibroid can lead to urinary incontinence.
A fibroid can sometimes be in a position that causes pain during intercourse. Whether they're located at the top of the uterus, near the cervix, or in other parts of the uterus, fibroids can cause pain to such a degree that a woman will avoid certain positions or abstain from intercourse altogether. They may also trigger bleeding after intercourse.
If a fibroid is pushing against the spine, it can cause back pain. Sometimes fibroids press against the back muscles and nerves that come from the spine and can cause pain to radiate down the legs.
If a fibroid is pressing against the colon or rectum, it can cause constipation. The uterus lies directly in front of the last part of the colon before the rectum begins. Fibroids that develop in the back of the uterus can press on the colon from the outside, and in some cases, cause significant constipation.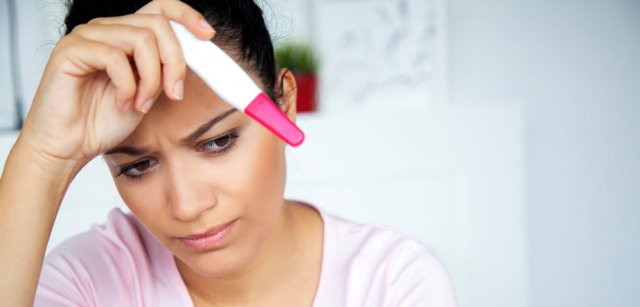 Fibroids can make it difficult for a woman to get pregnant. Although most women with fibroids can have a normal pregnancy, women with large or numerous fibroids sometimes have a higher chance of miscarriage.
See and hear how UFE has improved the lives of our patients.
My doctor told me I needed a hysterectomy
Lynne was diagnosed with fibroids and had a myomectomy. After her myomectomy Lynne found that she still had fibroids so it was recommended that she get a hysterectomy. Lynne decided against a hysterectomy when she discovered that UFE was a better alternative. After her successful UFE procedure and full recovery Lynne has become an advocate for women wanting to treat their fibroids without having to endure the loss of her uterus and long recovery time associated with a hysterectomy.
I'm literally pain free
Pamela was troubled with heavy menstrual flow, but her biggest concern was the pressure symptoms she was experiencing. She had pain during and between her periods, pelvic pressure, back pain, constipation, and urinary frequency. Although it's unusual to get results so soon after UFE, she is pain free one week after the procedure.
I should have had this done years ago
Ruby is a 46-year-old woman who has suffered terrible symptoms with her periods for years. Her flow was so heavy that she was going through two full packs of pads each cycle. With her heavy flow and severe cramping pain, she was staying home from work a day or two each month. The pelvic pressure, back pain, and frequent urination were interfering with her life. But she didn't want to have surgery. She heard about Dr. Slonim and Uterine Fibroid Embolization on the radio.
A hysterectomy did not fit into my work life
Tamiko was seriously considering a complete hysterectomy. Due to her work, being immobilized for eight weeks was not an option for her. Hearing about the UFE procedure and Dr. Slonim transformed her outlook and offered Tamiko hope. Tamiko commented that Dr. Slonim was so easy to talk to, you feel like she's your new best friend. The UFE procedure is a very quick process. Dr. Slonim makes the time to call and check up on how you are doing after the procedure.
See why so many patients have already selected Dr. Suzanne Slonim for their fibroids treatment.
Experience for yourself what Patient Centered Care is all about.